Assistant City Manager Lisa Blackmon noted that Beauchaine's original contract was to end Feb. 28 before work on the delayed audit is expected to be completed. Beauchaine is also working with the city to put in place a budget for the current year that started July 1. Manteca is using a provisional budget that is allowed under California law by simply use the spending plan from the previous fiscal year. There are a number of in-house accounting and staffing issues the city is also hoping to clear up before starting its search for a permanent finance director. Beauchaine is also helping the city deal with an anticipated $6.2 million shortfall in general fund revenue caused by the economic fallout from COVID-19 economic shutdowns. The projected $6.2 million loss in hotel room tax, and other major revenue sources — while preliminary — is higher than the hit the Manteca general fund took in the initial year of the Great Recession impacts hitting Manteca in 2009 that led to the layoff of 12 police officers and other municipal employees taking a 20 percent across the board pay cut. Manteca just over a year ago restored police staffing to 72 — the number Manteca had prior to budget cuts just over a decade ago. There are 76 police officer positions funded in the current budget. There are city departments that haven't been restored to pre-Great Recession levels.
https://www.mantecabulletin.com/news/local-news/interim-finance-director-may-stay-thru-end-2021/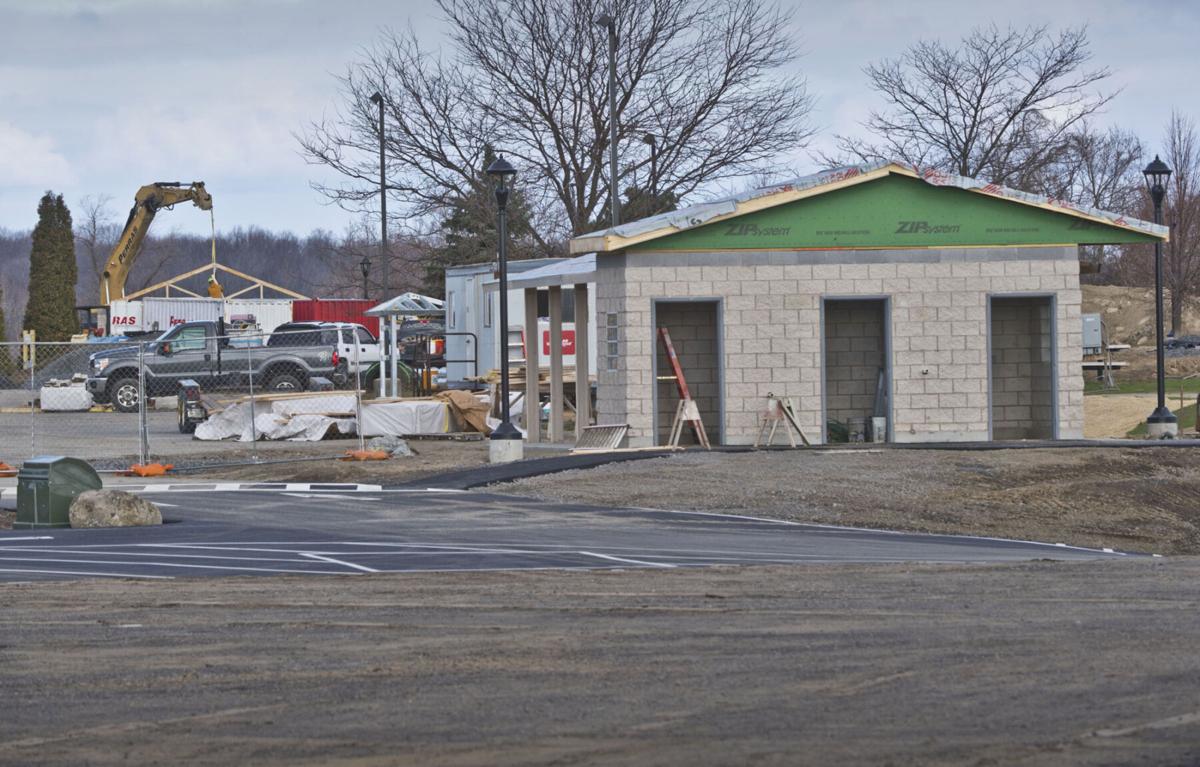 Christopher Lenney/Watertown Daily Times Representatives from the towns of Massena and Louisville and village of Massena toured the progress of work at the Massena Intake Boat Launch and Park. One of the buildings under construction is a small picnic use this link pavilion. Submitted photo MASSENA — Representatives from the towns of Massena and Louisville and village of Massena received an on-site update of progress being made on improvements at the Massena Intake Boat Launch and Park. The tour was led by Stephen M. Schoenwiesner, manager of relicensing and implementation for the New York Power Authority. The facility upgrade is one part of the $7.5 million in new recreational facilities secured during negotiations of the 10-year review of the New York Power Authority's 2003 license to operate the St. Lawrence/FDR hydropower facility. The site enhancement has included expanding the capacity of the existing boat launch, constructing two new picnic pavilions, and installing a new permanent dock, permanent and seasonal piers and restrooms. The site, which is used for major fishing tournaments that are scheduled for Massena, will also have expanded accessibility and parking. Mr. Schoenwiesner said the expanded boat launch area now includes eight boat launching lanes, up from the previous four.
https://www.nny360.com/news/stlawrencecounty/construction-work-continues-at-massena-intake-boat-launch-and-park/article_5b2ef31a-514b-5cdc-98eb-1209f2f7f26a.html